The Return of the Ugly, Racist Pseudoscientist with a Small Penis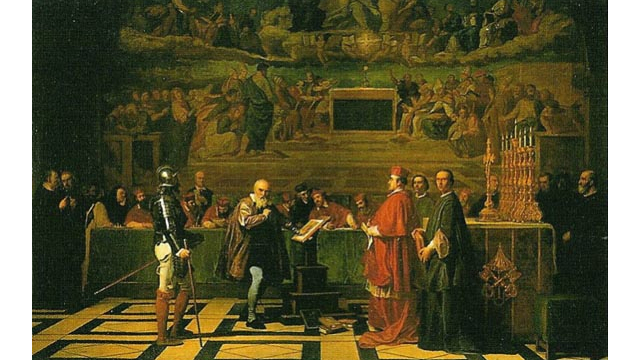 My very first post on the Scientific Fundamentalist blog at Psychology Today on 14 February 2008 is titled "If the truth offends, it's our job to offend."
Here's an excerpt from the first post:
From my purist position, everything scientists say, qua scientists, can only be true or false or somewhere in between. No other criteria besides the truth should matter or be applied in evaluating scientific theories or conclusions. They cannot be "racist" or "sexist" or "reactionary" or "offensive" or any other adjective. Even if they are labeled as such, it doesn't matter. Calling scientific theories "offensive" is like calling them "obese"; it just doesn't make sense. Many of my own scientific theories and conclusions are deeply offensive to me, but I suspect they are at least partially true.

Once scientists begin to worry about anything other than the truth and ask themselves "Might this conclusion or finding be potentially offensive to someone?", then self-censorship sets in, and they become tempted to shade the truth. What if a scientific conclusion is both offensive and true? What is a scientist to do then? I believe that many scientific truths are highly offensive to most of us, but I also believe that scientists must pursue them at any cost.
Then, nearly three years later, on 19 December 2010, I published another post entitled "It's only "good science" if the message is politically correct." Here's an excerpt from the post:
... [Critics of evolutionary psychology and intelligence research claim that] any study that demonstrates that there are innate sex or race differences is a priori "bad science." Any study that demonstrates that there are no innate sex or race differences is a priori "good science." They feel they do not need to read and examine the actual study; they feel they can evaluate the quality of the study from its conclusions....

There is nothing a priori in science. Science does not have foregone conclusions. Scientists must be open to any conclusion supported by logic and evidence. Once again, there is no place for politics (or anything else) in science, only logic and evidence. The quality of science – the distinction between "good science" and "bad science" – does not depend on its conclusions but on the logic and evidence supporting them. No scientific conclusions can be good or bad, sexist, racist, offensive, reactionary, or dangerous; they can only be true or false. No other adjectives apply.
In other words, I have always practiced what I preached, and no one can accuse me of being inconsistent. Yet I got into a big trouble for practicing what I have always preached.
In April 2011, I attended a seminar on the topic of the sexual and "hookup" behavior of American college students. The seminar speaker had data, collected from online surveys conducted over a decade, from nearly 20,000 respondents from 20 different universities, on all aspects of their dating and sexual behavior.
One of the findings that she presented – but could not explain – was the consistent pattern that, on all university campuses in the United States, black female and Asian male students had the fewest dates and sexual partners. I was very intrigued by the finding and wanted to explain it. (It's in my nature as the Scientific Fundamentalist that I cannot leave any interesting empirical finding unexplained. I have to explain everything.) My initial suspicion was that this might be because black females and Asian males were less physically attractive than their competitors. Thus began my scientific interest in race differences in physical attractiveness. As Paul Harvey used to say, "And now you know the rest of the story."
Very curiously and quite coincidentally, in the past 12 months, there have been at least three articles, published in highly prestigious, peer-reviewed scientific journals, which confirm all of my conclusions and speculations in my original blog post last year.
Ultimately, however, it doesn't matter, because this is no longer about empirical facts or scientific truths. It's a matter of emotions and feelings, history and culture. What I have learned in this ordeal is that, in the Year 2011, there are certain questions that scientists may not ask, or, more accurately, for some questions, there are certain answers that scientists must a priori preclude from consideration. There are certain conclusions that scientists may not reach about some groups of people. Many commentators have pointed out in vain that, using exactly the same data and exactly the same statistical methods, I have also shown that women are significantly more physically attractive than men and black men are significantly more physically attractive than nonblack men. Few complained about these findings, because they are not politically incorrect.
In the real world in which we live today, not in the ideal world envisioned by David Hilbert, certain questions may still not be asked, and certain conclusions may still not be reached. It's a very difficult world for the Scientific Fundamentalist. E pur si muove.
Follow me on Twitter: @SatoshiKanazawa